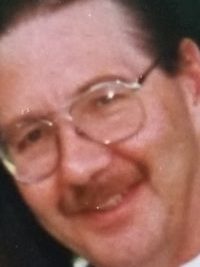 Keith Helmer Skjerpen
On May 21, 2019 Keith H. Skjerpen passed away peacefully at the age of 72 with his loving family by his side.
Keith is survived by his former wife (Karen) and mother of his children: Michaelle (Matt), Darren (Jenn), Tania (Tim), Bryon (Carly); Grandchildren: Candice (Wayne), Cody (Alyssa), Tanaya (Jared), Taryn, Johnny (Brooke), Marcel, Isabella, Ben, Alisha & Mikayla; great-grandchildren: Kaydin, Mason, Rylan & Hayzel. Keith also leaves to mourn his mother Jean, his twin brother Kenneth, sister Valerie (Rodney) & brothers; Ernest (Madeline), Allen (Barb), Donald (Joan), Gary (Sherrie) as well as many nieces & nephews, cousins, extended family and close friends. He was predecessor by his father Harold
Keith was a simple man and had requested no funeral. A private get together was had by immediate family to honour him.
Cremation has already taken place.
The family would like to extend our appreciation to the staff of the 5th East & 6th West floor at the Royal Alexander Hospital in Edmonton for their kindness and excellent care during Keith's time there and his family.
In lieu of flowers donations in Keith's memory can be made to the Heart & Stroke Foundation.
heartandstroke.ca or hfs.donarportal.ca or the charity of your choice.