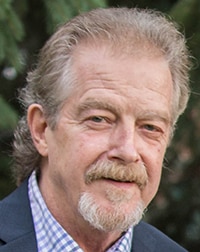 Keith Owen Tattrie
It is with great sadness and heavy heart the family of Keith Owen Tattrie announces his passing after a long illness, on Saturday September 7, 2019, at the age of 76 years in St.Albert, Alberta. Keith will be lovingly missed by his wife of 17 years, Heather.
Previous to settling down with Heather - his life's passions were spending lots of time with his buddies at the Legion, his motorbike and his discerning eye for women...he was a real charmer.
Keith was also known for his many pet peeves such as cigarette butts on his driveway, crying children in restaurants, slow cashiers, dog poop on his lawn and many, many more...