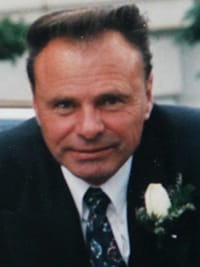 Kenneth Lawrence Feldberg
We are heartbroken to announce the sudden passing of Kenneth Lawrence Feldberg on August 20, 2018, at age 71.
Ken was born to Jessie Thomson and Lawrence Feldberg on November 28, 1946 in Edmonton, Alberta.
He is survived by his wife Janet Feldberg, daughters Susan (Ryan) Ronald, Berny (Lane) Haukedal, five grandchildren: Nicole, Colton, Taylor, Tiffany, and Dylan, his sister Julie Meyer, aunts and uncle, cousins, nieces, and nephews.
Ken's love and passions in life were his family, his acreage, and restoring his vintage cars.
A Celebration of Life will be held at a later date.
Those wishing to make a donation in Ken's name can do so to the Cross Cancer Institute.