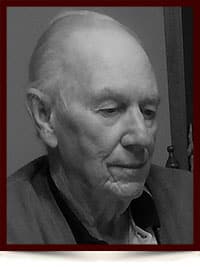 Kenneth McTavish
March 25, 1932 – June 17, 2017
Ken McTavish departed his mortal bonds on June 17, 2017. So ends a life full of adventure, sly humour, and wide ranging experiences. A caring husband, loving father and grandfather. Ken will be missed by his wife of 64 years Arlyne, children Mark (Ingrid), Sandy (Doug) and grandchildren Daniel, Kaitlyn, Angela, and James.
A private memorial service will be held to honour his life.
The family would like to thank the St. Albert Citadel Care Centre for their compassionate care.