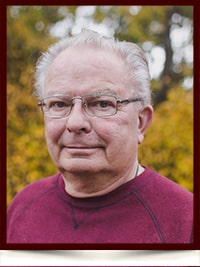 Kenneth Neil MacLeod
May 17, 1942 – December 17, 2017
Ken passed away, surrounded by his loved ones, at the age of 75 years. He is survived by his loving wife of 51 years, Angèle, his daughters Michelle (Ken) and Tanya (Chris), and his five grandchildren, Jordan (Georgie), Tyler, Spencer, Sarah and Noah. He was predeceased by his parents Neil and Lila MacLeod and his sisters Judith and Arlene.
Ken was known for his ability to fix anything and everything, his vast knowledge and strong opinions and for his love of reading and history. He enjoyed spending time at his cabin and at his second home in Mexico living his lifelong dream of owning a boat by the ocean.
Celebration of Life
Wednesday December 27 2017, 10:00AM
Trinity Funeral Home Chapel
10530 116 Street NW Edmonton AB.
In lieu of flowers please make a donation in Ken's name to the Alzheimer's Society of Canada.