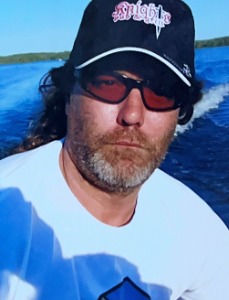 Kevin Bruce Torgerson
September 10, 1965
-
January 27, 2023
It is with great sadness the family of Kevin Bruce Torgerson, age 57, announces he passed away peacefully on January 27th, 2023. Kevin was predeceased by his father, Charles Torgerson. Kevin will be lovingly and thoughtfully remembered by: His mother, Wendy Leepart. His Wife, Jennifer Torgerson, and their children, Kevin, Chelsea, and Bruce. His brothers, Chris (Vicki), and their children, Daric (Sharday), Troy, and Cory. Keith (Debbie), their children, Tyler (Becky), Tamina, Cole, Kyle, and Orin. Mike (Kara), their children, Logan and Connor.
As well, as numerous other relatives.
Kevin was born in Moose Jaw, Saskatchewan September 10th, 1965. He spent a large part of his life in Spiritwood and Saskatoon before he moved to Vancouver in 1986 to pursue his career as an electrician. Eventually, Kevin moved back to Saskatoon in the '90s where he met his wife, Jennifer. They had started their family there in Saskatoon, but in 2001, work obligations carried them to Edmonton, AB. Kevin spent many years in Edmonton, making lifelong friends and working as a commercial framer and electrician. He soon after discovered his passion for home renovations. Kevin spent time renovating the family home and garage to his unique style. In recent years, the family purchased land near Athabasca, where Kevin enjoyed spending weekends camping and fishing with friends and family.
We will honor and remember Kevin through all the memories and happiness he brought to each of us and the love we shared.
The family would like to say a special thank you to the Kidney and Cirrhosis Clinic at the University of Alberta Hospital. Additionally, all of Kevin's dear family and friends who have been there for him and the family, we thank you immensely. We are forever grateful for your love and support over the years and recent months.
A Celebration of Life will be held on March 11th, 2023, at the family home for family and close family friends. A second Celebration will be held on July 8th, 2023, at their property, where friends and family near and far are welcome to join. For information on either celebration, please get in touch with immediate family. (Addresses and times can be given).