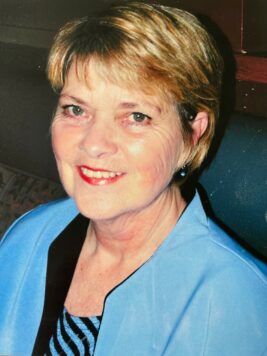 Lana Dolan
April 4, 1942
-
July 17, 2022
Lana "Nana" Dolan
Lana Dolan, who loved to be called Mom by her kids, Nana by her grandkids and Nana Great by her great grandkids, departed her loving family on July 17, 2022.
She is now reunited with her husband Tom who preceded her in death. She will be lovingly missed by her children Tami (Mike) Reich, Craig (Kathy) Dolan, Jodi (Dwayne) Finlay. Nana Lana will also be greatly missed by her 10 grandchildren John, Chris, Kevin, Britanee, Tyler, Alyssa, Luke, Kellee, Ryan Sarah and 3 great grandchildren Ryley, Gage and Alahna.
She is survived by her brother Larry (Joyce) Collicutt and sister Roxanne (Bob) Taylor as well as numerous nephews and nieces.
There is one thing that Alzheimer's can not take away and that is Love. Love is not a memory. It's a feeling that resides in your heart and soul.
A celebration of life will be held at a later date.
In lieu of flowers, the family respectfully asks for the support of the Alzheimer's Society of Alberta.
www.alzheimer.ca/ab