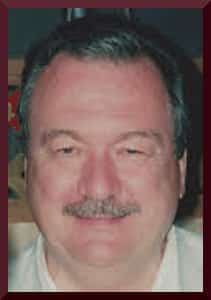 Larry Edgar Zachow
On October 9, 2016, Larry Edgar Zachow was called home to be with the Lord. He passed away peacefully at the Misericordia Hospital in Edmonton, Alberta. Larry was a devoted husband, father, brother, friend and man of God. He was born on November 21, 1950 in Birch Hills, Saskatchewan to Edward and Ellen Zachow. He was the second youngest of seven children; two brothers and four sisters. With his first marriage he had two sons and one grandchild. In his second marriage he had three children and one grandchild. He spent much of his time volunteering, educating and counseling in which he made many friends who became like family along the way. Larry opened his home and his heart to many. He shared not only the food he had on his table, but his wisdom, kindness and compassion with all. Larry enjoyed the holidays and the togetherness it brought among people. He appreciated a good meal and loved his sweets. He would never turn away an opportunity to make his circle grow bigger. Larry was a man of integrity and honor, and his word was his bond. He came to know the Lord as his Saviour, where he was led by the Spirit and called to do His work. The church was his second home where he ministered and touched many lives. His greatest legacy was that he loved; selflessly and whole heartedly. This will forever be engraved in the hearts of all who had the pleasure of knowing him. Larry will be dearly missed by his devoted wife Aida, his children Clayton, Clinton, Sarah, Caleb, Calvin; grandchildren Ashlee Martel-Zachow, Aaden Phillips; siblings Carole (Lorne) Birtch, Grant (Lois) Zachow, Wendell (Margaret) Zachow, Ruthe  White, Jane Turgeon, Shelley  Runkvist, numerous nieces, nephews, family and friends.
Celebration of Life 
Tuesday, October 18 2016, 3:00PM
Wellington Park Community League
13440 - 132 St, Edmonton.