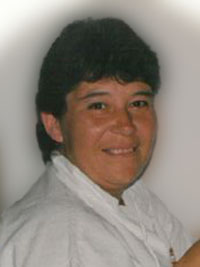 Laurel Loutitt
It is with great sadness we announce the peaceful passing of Laurel Loutitt of Edmonton Alberta on June 16 2020. Predeceased by her parents Laurie and Myrna and brother George. Laurel is survived by her loving husband Brian Campbell, her siblings Lou, (MJ) , Allen (Carol) Sandra and Geraldine, Numerous nephews and nieces, Ian, Joey, Billy, Adam, Daina, Real, Robert, Rhianna.
Laurel was born in Uranium City, Sask. October 4, 1957, Grew up in Ft. McMurray then moved to Edmonton after graduation. She worked in the Aviation industry until she started a 28 year career with the City of Edmonton in 1992 where she met many lifelong friends.
Laurel loved to read, participated in numerous sports, travel, fast cars, partying with family and friends, her cats and my dogs, and life itself.
A special thanks to the Nurses and Doctors on Unit 5C4 at the U of A Hospital in Edmonton, Alberta
In lieu of flowers, we ask you make a donation to the Canadian Liver Foundation or to do something special with your family in her memory.
A celebration of life will be held at her home at 12316 130A St. Edmonton, Alberta August 15, 2020 at 2 pm