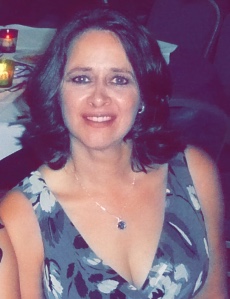 Laurette Emilienne Teulon
June 6, 1961
-
December 7, 2022
In loving memory of our mother, Laurette Emilienne Teulon, who passed away on December 7, 2022. She a loving mother, grandmother, great grandmother, sister, aunt, daughter and friend. She will be deeply missed by all who knew her.
She is survived by her loving Mother Antoinette Cloutier; brother Julien Cloutier (Gwen), sisters Claire Cloutier, Lucille Cloutier (John), Noella Dawson (Duane), her children Dwayne Hick (Gigette), Christine Hick (Whitman) , Jennifer Hick and Danielle Hick (Crystal); 10 wonderful grandchildren: Michaela, Aaron, Arabelle, Devin, Hailey, Wade, Isaac, Anthony, Breanna, Myla Lee, great grand daughter Ellianna and many nieces and nephews.
Laurette was a caring nurse who put her heart into taking care of her patients. She loved her children and would make time to travel to different states, Mexico and Canada each year and create wonderful memories. Going to the lake for family gatherings were always a blessing. Heading to the beach to get some sunshine was always a must in Texas and don't forget the sushi. Our mother was a hard working women who could fix or build anything you needed. She loved to work in the garage and create wonderful pieces of furniture for others. She loved to collect her music boxes that would play relaxing music for her.
Our mother was a kind, caring and giving person who always put the needs of her family before her own. She was a strong woman who faced every challenge in her life with courage and dignity. Our mother was a source of inspiration to us all and she will be deeply missed by everyone whose lives she touched.
A Celebration of Life service will be held at Trinity Funeral Home 10530-116 Street Edmonton, AB T5H3L7 on December 27 @ 10am.
Mother, you will always be in our hearts and we will never forget you. We love you so much. Rest in peace.