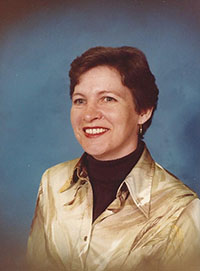 Leona Pearl Carradice
Passed Away
March 8, 2021
It is with great sadness that the family of Leona Pearl Carradice announce her passing away on March 8, 2021 at the age of 79 in Edmonton, Alberta.
Leona was born in Vancouver, BC. and grew up in Richmond. She was predeceased by her parents and three siblings, Gordon, Yvonne, and Douglas. She married Gary Carradice and moved to Alberta where they had four children and six grandchildren.
Leona was a loving mother and will be missed by her son Richard Carradice, his wife Jodi and their children Erin and Connor; daughter Kim Haeberle, her husband Bernie and their children Alisa and Danielle; daughter Heather Schempp, her husband Dave and their children Jacqueline and Kyle; and son Scott Carradice.
Leona will be cremated at Trinity Funeral Home. The family will hold a private memorial later in the summer.
In lieu of flowers, please send donations to the Cross Cancer Institute through the Alberta Cancer Foundation at albertacancer.ca.