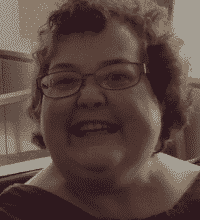 Leslie Gail DeWeert
Leslie Gail DeWeert passed away on August 16, 2019, following a lengthy battle with cancer.
She leaves to mourn her loving parents, Wayne and Debbie Nelson, her husband of 17 years, Dave, two sisters, Shawna (Jason) Rich (Jacob and Renee), Jannine (James Holler) Nelson (Bryce), as well as numerous aunts, uncles, cousins, nephews, nieces and in-laws.
Leslie was born in the town of High Prairie, Alberta. A farm girl through and through, she often reminisced about building forts in the yard with the help of her cousins, among other activities. After graduating from high school, she moved to Edmonton to continue her schooling. Heavily involved in the children's ministries of the churches she attended, Leslie lived every moment of her short life in service to her God and to everyone around her.
Leslie positively influenced every person she met. She strived to make friends with all people, and was the catalyst that kept a close knit group of friends active for over 23 years. She will be sadly missed by many people.
A Celebration of Life for Leslie will be held August 24, 2019 at 1:00PM at Beulah Alliance Church in Edmonton, Alberta with interment to follow at Evergreen Cemetery.