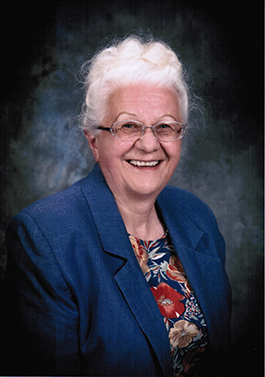 Liesa Walther
June 13, 1934
-
January 15, 2022
Liesa Walther, 87, of Edmonton, AB passed away on January 15, 2022 at the Misericordia Hospital after a brief illness.
Born to Heinrich and Theophile Abel (nee Springer) in Jadzin, a small village in the province of Volhynia, in what is now, Northwest Ukraine. She was the youngest of 9 siblings.
She married Kurt Walther on May 28, 1955, and he predeceased her on October 21, 1975. Liesa is survived by her 4 children; Iris (Sven), Gerdi (Don), Roman (Samar), and Karina (Gerald), and 5 grandchildren Tamara (Sangmin), Brandon, Dylan, Aneka (Colton), and Jacob.
After Kurt's death in Germany, Liesa moved to Canada with her 4 children in 1977. It took great strength of will and character to do what she did. Despite the challenges, she created a wonderful life with her large family around her in her chosen home country. Her family will always remember her wonderful meals and fantastic pastries as they sat for many holiday dinners and great conversations around her large dining room table.
In line with her wishes, and due to the COVID-19 pandemic, there will be no funeral. Cremation at Trinity Funeral Home has taken place on 23 of January 2022, with a private Celebration of Life to follow at a later date.