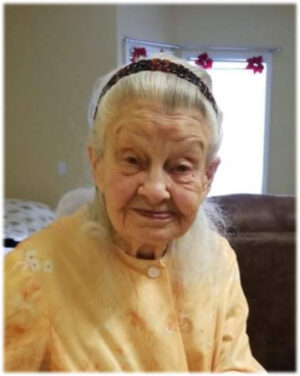 Lily Massie
July 11, 1916
-
July 18, 2022
Heaven has gained a hard working angel. Just one week after celebrating her 106th birthday Lily left this earth to join loved ones who have gone before her. She will be reunited with her husband Armand, daughter Vivian Dupras and granddaughter Danette Dupras.
She is survived by her loving son, Mickey(Brenda), grandchildren Glen (Shelley) Dupras, Alanna Massie and Curtis Massie as well as great grandchildren Jacob Lemmen, Mikayla Lemmen, Hailey Massie and Dylan Massie.
Respecting Lily's wishes there will be a private family service at a later date.