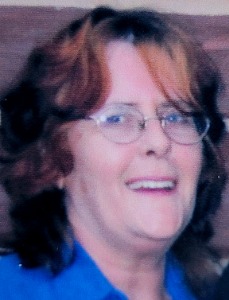 Linda Elayne Mount
February 21, 1949
-
February 15, 2023
On the morning of February 15th Linda passed away at Hardisty Care Center.
She leaves behind her children Michael (Kathy), Suanne, Barbara (Ron), Richard, and Randall, 9 grandchildren Brittney, Justine, Victoria, Rebecca, Sharlene, Timithy, Melissa, Linda, and Céilí, and 7 great grandchildren. Siblings Gary, Heather, and Greg.
Linda was predeceased by her Father Sidney Mount and her Mother Barbara Jean Mount.
She loved cooking, crocheting and loved working with less fortunate kids. She was a complicated woman, but was a very determined person. She was a fighter to the bitter end. She will be missed very much. We know that she is in a better place looking down at us all. Love you very much and we will miss you.
We would like to thank Hardisty Care Centre for all their work, Home Care by Angels and Trinity Funeral Home for their help through this tough time.
A gathering will be held at a later date.