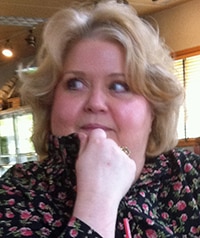 Linda Olivia Bell-Shaffer
Linda Olivia Bell-Shaffer, 65, of St Albert, Alberta, died at 2:00 AM Tuesday, December 10, 2019 at her home, she is gone on to be with her precious Lord Jesus - following a brave and difficult battle with Cancer .
She was youngest of three children born July 10, 1954 in Vancouver, British Columbia, to Gordon and Doris Bell.
Linda married Korby Shaffer on June 29, 1964 and, he survives.
Linda's 3 Children: Noelle Olivia Bell-Shaffer; and, infant twins-Joshua Rogan Bell-Shaffer and Emma Bernadette Bell-Shaffer preceded her in death.
Linda leaves behind her loving husband Korby; "sister" Joan Gamache (Robert); nephews Gary and Glenn; Robert Pruden (Dez) and their children; "grand puppy" Finigan; wee-blind Shih Tzu Jack; nieces cousins; and, many dearly loved life-long friends.
An intelligent, caring, compassionate woman, who loved cooking and hosting others at dinners and parties,
She believed "making" memories was well worth the effort to do so. As well as interest in traveling, reading and collecting books, especially Canadian authors Linda enjoyed painting in mixed media and had a knack for arrangements and design in various ways from floral to interior design.
Christmas was Linda's favorite time of the year, there was hardly enough SPARKLE and lights to shine through the season. She so enjoyed the festive time.
Korby and Linda grew through the trials and events of 35 years to share an ever growing love, devotion and respect for one another.
Much gratitude and thanks to ALL the health and medical practitioners, Doctors and health care workers who tended to Linda's passage through here need full battle with Cancer.
If moved to consider flowers please instead donate to your local humane society: which was so dear to Linda's heart.