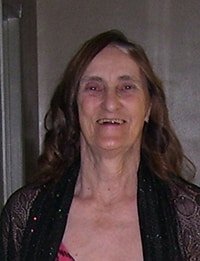 Lorena (Katherine) Young
It is with profound sadness that we announce the sudden passing of Lorena (Katherine) Young. Lorena slipped away peacefully on January 14th at the age of 71 surrounded by her family. Left to honor her memory are her husband, Bill Reid and her children Charmagne Young (Scott Buchanan), Barret Young (Kathy Klein), Amanda Young, and Jessica Young, her step-daughter Candace Seymour, and her many grandchildren. She will be joining her son Kyle.
Lorena always believed the family was most important, and in this difficult time, we believe she would want everyone to be together, to love one another, and to remember her as a loving wife, mother, and grandmother.
We are very grateful for the support and compassion from the staff of the ICU at the Royal Alexandra Hospital for their treatment and respect of our mother in her final hours.
Cremation has already taken place, and a Memorial Service will be held.
Be there for each other.
Be there for Mom.
Memorial Service
Tuesday, January 21, 2020 at 2pm
Trinity Funeral Home
10530 116 St NW
Edmonton, AB
Memorial Donations
In lieu of flowers, the family wishes you support the Heart and Lung Association.