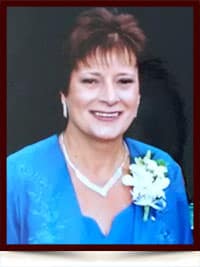 Lorna (Breton) Wilson
Lorna (Breton) Wilson, age 68 of Edmonton, passed away on Sunday, September 18, 2016. She was born to the late David Breton and Pearl Breton on November 9, 1947.
She will be lovingly remembered by her daughter Kerry (Mo), son Skye (Lynn); sisters Carol (Len), Marilyn (Marvin), Debbie (Ron); grandchildren Sara, Amanda, Hailey, Dylan; nieces and nephews Shannon, Rachelle, Tanya, Mike, Miranda, Sasha, as well as numerous great nieces and nephews.
Lorna was born and raised in Edmonton, AB. She graduated high school at Victoria Composite. Like her mom before her, she had a successful career as a hairdresser. She managed her own business out of her home for many years until she was forced to retire over 20 years ago due to her severe Arthritis. To keep busy when retired she was the building manager for many years in her apartment complex in Ottewell. She was an avid gardener and an excellent cook. In her spare time she was known to have a beer or two and loved to play games like cribbage and dice.
Lorna requested a private cremation and no funeral. The family wishes to thank all of those who cared for her during her last illness. We will be holding a private celebration of life for immediate family.