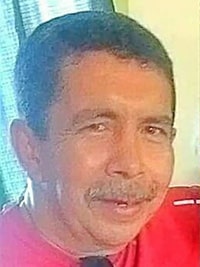 Nov 26,1961- June 9,2018
Luis Alonso Cañas-Domingez passed way from an unexpected accident on Jun 9,2018 @ 56 yrs old.
The familia left behind to grieve are the Canas-Mendoza's (Ligia, Gloria, Kelly & Louis.) & Canas-Kenny's (Luis Jr, Ligia, Natasha, Carlos, Geovani & the beautiful twins; Faith & Hope.) Carolina Fuentes residing in the United States & various other children across the world. His only sister/Catholic nun Ana Lilian Canas-Dominguez residing in his birth of residence/Quezaltepeque/El Salvador.
Let us all celebrate his memories:
9:00AM - 1:30PM Thursday June 21, 2018
Trinity Funeral Home
10530-116 Street Edmonton, Alberta
"Que dios te dendiga!"
.
AMEN