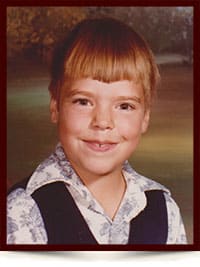 Lyndon David Schlender
Lyndon David Schlender of Edmonton was welcomed into God's presence on October 14, 2016.  He is survived by his father Arthur Schlender and mother Joyce Schlender, sisters Duana (Kelvin) Ogden, Kimberly (Brad) Shuck, brothers Graham (Sarah) Schlender, Kent Nagata and many nieces and nephews. Lyndon was born in Edmonton on March 20, 1971 and lived his entire life in the Edmonton area.  Lyndon loved music and had a natural gift for playing the piano and guitar.  He enjoyed animals, especially dogs, and took any opportunity to spend time with them.  Lyndon's smile was a permanent fixture on his face and his laugh came easy. He will be missed by his family. We are comforted that Lyndon is now at peace with his Savior and Lord and has left his earthly difficulties behind.
A memorial service will be held The House Church in Tofield, 11:00 am October 29, 2016.