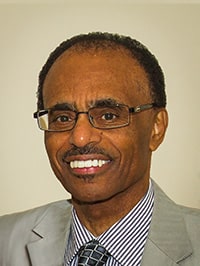 Malcolm Stanton McKenzie
It is with heavy hearts our family announces the passing of Malcolm Stanton McKenzie, father, grandfather, brother, uncle, and friend to so many, on March 24, 2018 at the age of 73 years.
He will be lovingly remembered by his daughter, Alicia (Lee) Chantal; beloved grandsons Gabriel, Lachlan, and Ronan Chantal; sister Yvonne Patricia McKenzie Cornwall, brothers Tony (Myrtle) McKenzie, and Maurice McKenzie; nieces and nephews Dawn Cornwall, Richard Cornwall, Tracey (Matt) Spencer and family, Debbie (Gary) Knight and family, Rowan (Debbie) McKenzie and family, Stephen McKenzie, Junior (Karyn) McKenzie and family, Nadine Lindsay, Abigail McKenzie, Charlotte (Benyam) Mulugeta and family, and Amelia McKenzie; dear friends Nadine McKenzie, Ronald Best, Hal (Barb) Bowen, Kath (Keith) Thomas, Ramesh (Lael) Bhambhani, Ken (Julie) Arthur, Stan (Gloria) Jordan, Maurice Bowen, and Marilyn Bowen. Malcolm had many other cousins, friends, colleagues, and teammates from the Sportsmen Cricket Club of Edmonton who will miss his quick humour, generosity and compassionate spirit.
Malcolm was predeceased by his parents, Laureston and Beryl McKenzie of St. Michael, Barbados; and grandmother Eleanor Hall and uncle Clifford Hall, of St. James, Barbados.
Originally from St. James, Barbados, Malcolm began his nursing career in England before moving to Canada in 1973. He earned his Bachelor of Science in Nursing from the University of Alberta in 1983, and his Masters of Science in Administration (Health Services Administration) from Central Michigan University in 1993. Malcolm made immeasurable contributions to psychiatric and rehabilitative health care through his work at Alberta Hospital Ponoka, and Riverview Health Centre in Winnipeg.
Our family would like to thank the staff members who work at and with Lewis Estates Retirement Residence for their care and support.
Celebration of Life
Friday April 6, 2018  2:00 p.m
Trinity Funeral Home Chapel
10530 116 Street Edmonton, AB
In lieu of flowers, Memorial Donations may be made to:
Halvar Jonson Centre for Brain Injury
c/o Kathy Olsen, HJCBI
The Centennial Centre for Mental Health and Brain Injury
Box 1000, Ponoka, AB T4J 1R8
(cheques payable to Red Deer Regional Health Foundation), or
The Neuro Rehab/Stroke Unit
Riverview Health Centre Foundation
One Morley Avenue, Winnipeg, MB R3L 2P4