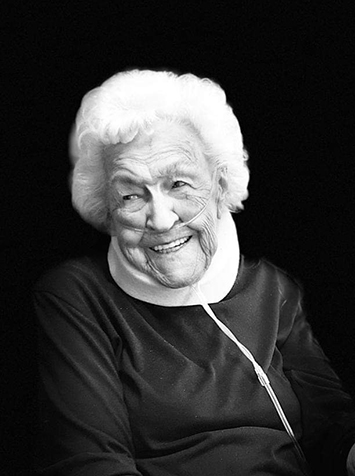 (Mamie) Claire Curry
October 30, 1924
-
November 9, 2022
Claire passed away after a lengthy illness. Her daughters Lynda, Kathy (Bill), Betty-Lou and Pat (Wayne), and her son Bob (Pam) were able to be together to celebrate her 98th birthday on October 30, 2022.
Claire was born to Bert and Emma Williams in Bashaw, Alberta and was raised there along with her brother, Lloyd, her sisters Lula, Doris and Donna, who predeceased her, and her youngest sister, Billie, who is still with us.
In 1946, she met and married (James) Jim Curry. They had five children, who all remained very close to them throughout their lives. She was predeceased by her husband in 1993.
She leaves behind eight grandchildren - Dan and Jason; Clayton, Jill, Robyn and Steven; Darren and James and 17 great-grandchildren. She also has nieces and nephews who have fond memories of her.
We would like to thank the care givers at Chartwell in St. Albert who treated her with great care and love in her last days.