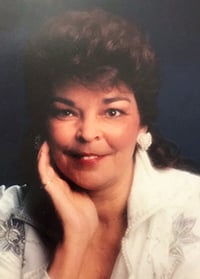 Margaret Ann Walker (née McFeeters)
February 14, 1951 – January 26, 2019
It is with great sadness that we announce the passing of Margaret Dorothy Walker. She will be remembered fondly for her great storytelling and marvelous sense of humor. Margaret lived a long, full life and brought joy and laughter to those who knew her. She will be missed.
Maggie will be forever remembered by her children Holly (Wade) Goldthorp and Dave (Laurie) Yates, her grandchildren, Josh (Eva) Goldthorp, Vienna Goldthorp, Dillon Stuckless, Dawson Yates and Sarah Yates, two great-grandchildren, Aylah Stuckless and Gerodie Golthorp and one sister, Cindy McFeeters.
Maggie will also be missed by Ben Walker and his daughters, Nikki, Tanya, and Angie and their families, along with numerous friends.