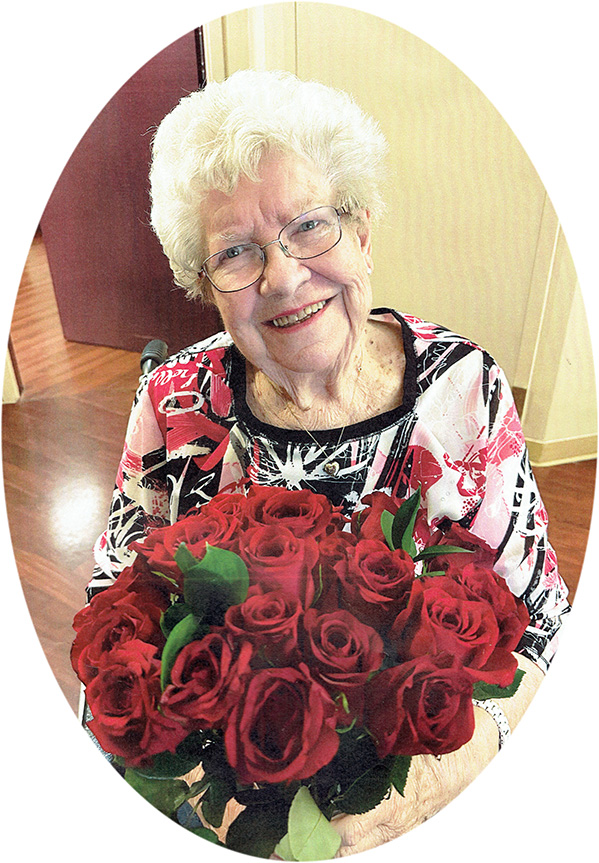 Margaret Patricia Heatherington
September 16, 1935
-
October 20, 2023
The family of Pat Heatherington is sad to announce her passing on Friday, October 20, 2023 after a sudden illness.
A loving wife, mother, grandmother and friend, Pat was much beloved and will be deeply missed.
Born in Edmonton, Alberta on September 16, 1935, Pat was raised in Edmonton and Vancouver. She graduated from Victoria High School Commercial in 1953 and worked as an executive assistant/secretary for Melton Realty, Imperial Oil and the University of Alberta President's Office. Pat met her husband Gerry in grade 7; they married in 1955 and started a busy and happy life together.
Pat is survived by husband Gerry, children Laura, David (Darlene), Jamie (Saki), and Jared (Melanie), her grandchildren Leah (Will), Paige, Yuuta, Brooke (Brendon), Lane, Elijah, Yumi, and Zen.
Pat was predeceased by her parents, Ted and Edna Eustace, sister Betty Powers, and Aunt Elizabeth Eustace.
Pat was a fantastic cook and seamstress. She won awards at the Edmonton Exhibition for her baking, and Horticultural Society awards for her gardening.  Pat loved to travel; both she and Gerry had wonderful trips all over the world. When the family was young, there were many camping and skiing trips. Pat really enjoyed the parties and travels with their ski/neighbourhood friends.
A funeral service will be held at Trinity Funeral Home (10530 116 Street, Edmonton AB), on Saturday October 28, at 11:00 AM
Those wishing to view the service via livestream may do so by accessing the following link: LiveStreamPatHeatherington
In lieu of flowers, donations may be made to the Alzheimer's Society, https://alzheimer.ca/ab/en