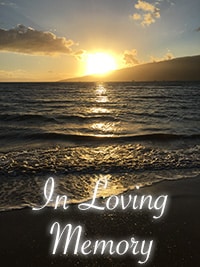 Margaret (Peggy) Gamache
October 29, 1942- October 2, 2020
On October 2, 2020, Margaret (Peggy) Gamache (nee Davediuk) passed away at the age of 77 years.
Peggy is survived by her devoted husband Gaston (Gus), son Brian (Kristina), sister-in-law, Joan, nieces Keri and Jamie; and many dear friends and extended family.
She was predeceased by her daughter Karen and brother Jack.
In these unprecedented times immediate family will hold a small service and interment.
A celebration of life will be held when it is hoped the pandemic restrictions have eased and her friends and family can gather to honour her spirit.
In lieu of flowers, donations may be made to the charity of one's choice.