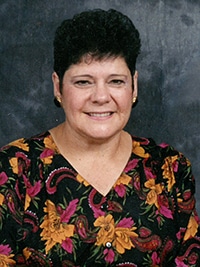 Maria Fatima (Silveira) Salazar
Maria Fatima (Silveira) Salazar, aged 77, passed away on May 21, 2018 at the Royal Alexandra Hospital in Edmonton, Alberta
Maria was born on November 14, 1940, in Horta, Portugal (Azores Islands), and was married in 1962 to Jose Henrique Salazar.
In October of 1966, the couple decided to move to Galt (Cambridge), Ontario, where they were gainfully employed in factories until 1972 when they purchased a dairy farm in Listowel, Ontario.  Ten years later, they decided to move their family out west to Edmonton, Alberta.
Maria worked very hard on the farm raising her children, cooking, cleaning, and helping out in the barn whenever she could.  In Edmonton, she held steady jobs as a Janitor/Housekeeper in office towers, University of Alberta Hospital, and Northlands Coliseum.   She also enjoyed sewing and made a small career out of it as a Seamstress.
Crafts, playing dress-up with the grandchildren or for pranks, and gardening were just a few of the things Maria liked to do.  Having had a green thumb and the love for working in the garden, won her and her husband a few landscaping competitions when they lived in Evergreen Mobile Home Park.
Maria is predeceased by her husband, Jose Henrique Salazar, her parents: Maria Hortensia Pereira and Jose Silveira, her son, Victor Salazar, her brother, Jose Silveira, and her nephew, Nelson Silveira.
She is survived by her brother, Manuel Silveira, sons: Oldemiro Salazar (Elvira) and Joe Salazar (Janet), daughters: Cidalia Salazar and Luisa Sheremeta (Jim), grandsons: Harrison Sheremeta (Lisa) and Jacob Salazar, and granddaughters: Jasmina Salazar (Mitch), Abby Sheremeta, Tessa Sheremeta, Anisa Salazar, Naomi Salazar, Leila Salazar, and Sabrina Salazar.  She also leaves behind numerous loving relatives and friends.
Mass of Christian Burial
Thursday May 31st, 2018 11:00AM
Our Lady of Fatima Portuguese Catholic Parish,
12311 55 Street, Edmonton, Alberta
Visitation
Thursday May 31st, 2018 10:00AM
Our Lady of Fatima Portuguese Catholic Parish,
12311 55 Street, Edmonton, Alberta
Interment
Thursday May 31, 2018 Following Mass
St. Michael's Cemetery
13819 82 Street, Edmonton, Alberta
In lieu of flowers, memorial donations can be made to The Stollery Children's Hospital Foundation at https://secure.stollerykids.com.
The family wishes to thank all of those who cared for her at the Royal Alexandra Hospital and Trinity Funeral Services.