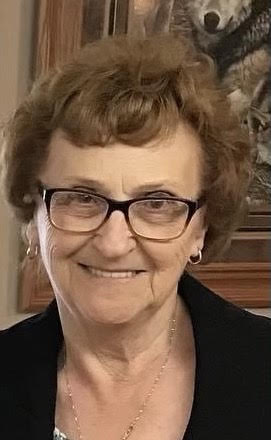 Marie Lesko (Shuchuk)
September 5, 1940
-
April 17, 2021
September 5, 1940 -  April 17, 2021
On April 17 2021, Marie Lesko of Edmonton passed away unexpectedly, but peacefully with her family by her side at the age of 80.
With heavy hearts she will be deeply missed and forever remembered by her son Peter (Helde); Peter's children, Kaitlyn (Jordan) and their daughters, Riven, Lily and Maya; and Jesse with his daughter Kinley; two daughters: Patty (Scott) Vickery, their children Jeffrey and Jennifer (Shaun); Wendy (Tom) Berube along with their children; Shaun (Kelli) their son Colton; Brigette (Aaron), their children, Michaela, Kingston, Brettlyn, and Pierce; Mike (Chantal) and their children, Ellyauna, Brekan and Arabelle; brother Nestor, along with two other special family members, Larry Wood, and Norman Shuchuk as well as numerous nieces and nephews.
Marie was predeceased by her husband Peter, her son Reginald, her parents Peter and Hazel; three sisters: Mildred, Kaye and Stella, two brothers John Boley and Alex.
The family would like to thank all her neighbours and work friends who made Mom's years after the passing of Dad much easier and enjoyable.
A private family service will be held at Trinity Funeral Home on Wednesday April 28, 2021 at 2:00 PM.
Those wishing to attend the service virtually can click on the following link: https://youtu.be/4goDrKys0qs
~~~~~
Your Mother
Although you cannot hear her voice
or see her smile no more,
your mother walks beside you still
just as she did before.
She listens to your stories and she wipes away your tears;
she wraps her arms around you and she understand your fears.
Its just she isn't visible
To see with human eye,
But talk to her in silence and
Her spirit will reply.
You'll feel the love she has for you
You'll hear her in your heart;
She's left her human body but
Your souls will never part.