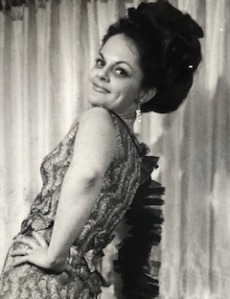 Marilyn Hubenig (Gardiner)
January 20, 1947
-
November 12, 2022
It is with great sadness that the family of Marilyn Hubenig announce her passing on November 12, 2022 at the age of 75 years.
Marilyn truly loved being around people. She would often be found striking up conversations with strangers in public. You could easily pick her infectious laugh out of a crowd, and she always lit up a room. She's known as the life of the party and was a natural entertainer. In her younger years Marilyn was a professional singer- everything from opera to playing in live bands but most notably she spent time as Klondike Kate and she also was involved with Search for Talent.
Marilyn was a huge hockey and football fan. The Oilers, Elks and SK Riders had a living room coach who yelled at the TV and told them exactly what they needed to do. If only they could hear her, their winning stats would surely be higher.
Family and Friends were extremely important to Marilyn. She fiercely loved her children and there was no limit to her love. She was an amazing friend for anyone who was lucky enough to be in her inner circle. Marilyn was kind, full of love, and joy. She was pure happiness.
Marilyn leaves behind sons Dean (Michelle) and Michael (Sarah), daughters Lisa (Ralph), Lori, and Angie (Jorden), grandsons Konrad, Benjamin, and Rook, and granddaughter Brinley.
Marilyn will also be greatly missed and remembered by her brothers Jim (Carol) and Tom (Peggy), as well as several nieces, nephews, extended family, and dear friends.
She was predeceased by her husband Danny, her parents, (Lawrence & Lillian), and two nephews (Corey & Shaun).
The Celebration of Life party will take place on Saturday, November 19. Information will be shared with family and friends ASAP.