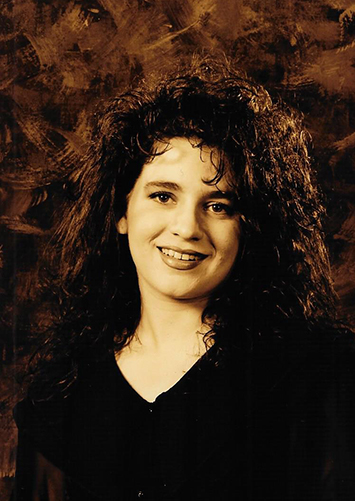 Marina Santos (née Dimas)
October 24, 1966
-
January 31, 2023
It is with heavy hearts that the family of Marina (née Dimas) Santos announces her passing on Tuesday, January 31, 2023 at the age of 56.  Born October 24, 1966 in Prince George, BC, Marina was shortly thereafter raised in Edmonton and later returned to BC with her husband Paul to pursue their teaching careers. Marina returned to Edmonton in 2004 and began her career with the Alberta Public Service. She was dedicated to working with vulnerable clients and communities for the ministries of Alberta Justice and Community and Social Services.
Marina is lovingly remembered and cherished by her husband Paul and two beautiful sons Lewis and Evan, her parents George and Helen Dimas, and her brother Dimitri (Maria and Vasilios) and (Jennifer, Giorgio Cristiano and Ilena). She leaves behind numerous aunts, uncles, and cousins in Edmonton and Greece.  Additionally, she was loved by her in- laws Joseph (predeceased) and Irene Santos and their daughter Pamela (Chris Green).
Marina was a highly respected teacher at Correlieu Secondary School in Quesnel, BC from 1991-2004. Her enthusiasm and dedication to her beloved students and willingness to embrace country life was inspiring. Marina was a gifted pianist, accordionist, singer, seamstress, gardener with an artistic flair that shone brightly in all her pursuits. She maintained a keen wit and comported herself with humility, discernment, and selflessness. The family would like to thank all the medical staff at the University of Alberta Hospital who provided Marina with the utmost professional care.
Trisagion (prayer services) will be held on Thursday, February 9, 2023 at 6:00pm at St. George's Greek Orthodox Church located at 10831 124 street, Edmonton. Funeral services will be held on Friday, February 10, 2023 at 12:00pm (noon) at St. George's Greek Orthodox Church, with interment to follow at Westlawn Cemetery located at 16310 Stony Plain Road, Edmonton.
The family requests that donations, should you wish, can be made in honour of Marina Santos to: Voice of Albertans with Disabilities, (780) 488 9088. Website: vadsociety.ca