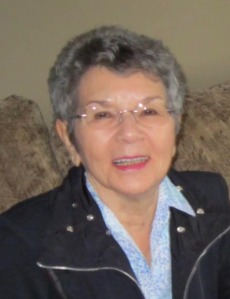 Marion Knockwood
July 8, 1936
-
December 7, 2022
It is with profound sorrow we announce the peaceful passing of our beloved mother, Marion Knockwood on December 7, 2022. She will be forever loved and deeply missed by all whose lives she touched.
Marion was pre-deceased by her loving parents, father, Francis Peter (Sr), in 1979; mother, Mary Ann in 2005; brothers, Francis Peter (Jr), in 1986; Allan Dean in 2021; Donald Anthony in 2022.
Marion will be lovingly remembered by her devoted children, Aileen (Wayne) Dembicki; Pamela (Rick) Yeremy; Carmen (Doug) Romaniuk; Colette (Gord) Oliver; Jacquie Manson (Dwayne) Daigle and her son, William Manson. Also left to cherish Marion's memory are her loving grandchildren Chris (Amanda) Romaniuk; Nick Romaniuk; Aaron Stevens; Coltyn (Katrina) Herzog; Adrienne Dembicki; Coyote Dembicki; as well as her great-grandchildren Austin Romaniuk; Mya Romaniuk; Roland Herzog. Also left to cherish Marion's memory are several brothers & sisters.
A private family memorial will be held at a later date.