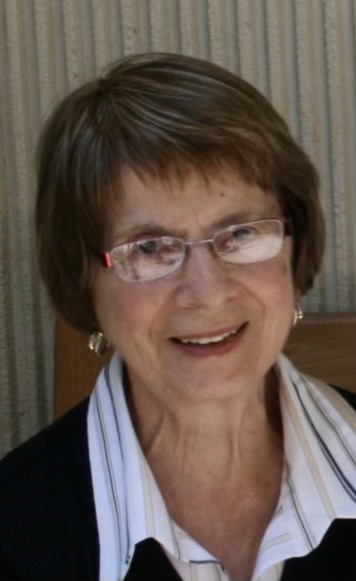 Marjorie Evelyn Wilkinson
June 22, 1930
-
October 2, 2021
Marjorie Evelyn Wilkinson gained her angel wings on October 2, 2021 at the age of 91 following a long journey with Alzheimer's. Marge was predeceased by her husband Howard in 2009.
Marge will be missed by her sister Vivien, and daughters Sharon (Jerry), June, Connie (Rollie), Wendy (Wayne), as well as grandchildren and great grandchildren.
Marge was the matriarch and the "glue" that held the family together. She loved cooking family dinners and having everyone together. In the past few years, there were people that Marge had forgotten, but she never forgot her to great grandchildren - Jackson and Kira. She always said "you have to take care of the kids".
Marge leaves a legacy of kindness and personal strength. She worked for 35 years as a Psychiatric Nurse at a time when mental health carried so much stigma. She would be so happy that today there is more understanding and compassion for those suffering from mental illness. Marge always wanted to help others and will never truly know how many lives she has touched.
Marge had many hobbies that she enjoyed during her retirement-cooking, baking, sewing, papertole, reading and doing puzzles. Her family was fortunate to benefit from those hobbies and enjoyed her many treats. Marge was a very involved grandmother and shared her warmth and talents with her grandchildren.
Marge had the good fortune to spend the past 3 years living at McConnell Place West. Family is forever grateful for their kindness and compassion. Of course, we must mention Carol who Mom truly loved. Her face would light up when she heard Carol's voice. There are too many amazing staff to mention individually.
Celebration of Life
Wednesday June 22, 2022 2:00PM
Trinity Funeral Home Chapel
10530 116 Street, Edmonton Alberta
For those who are unable to attend, the celebration can be viewed through the following link: https://www.legacytributevideo.ca/marjorie-evelyn-wilkinson/
In lieu of flowers, please consider a donation in Marge's memory to CapitalCare Foundation, 6th Floor, 10909 Jasper Avenue, Edmonton, Alberta T5J 3M9