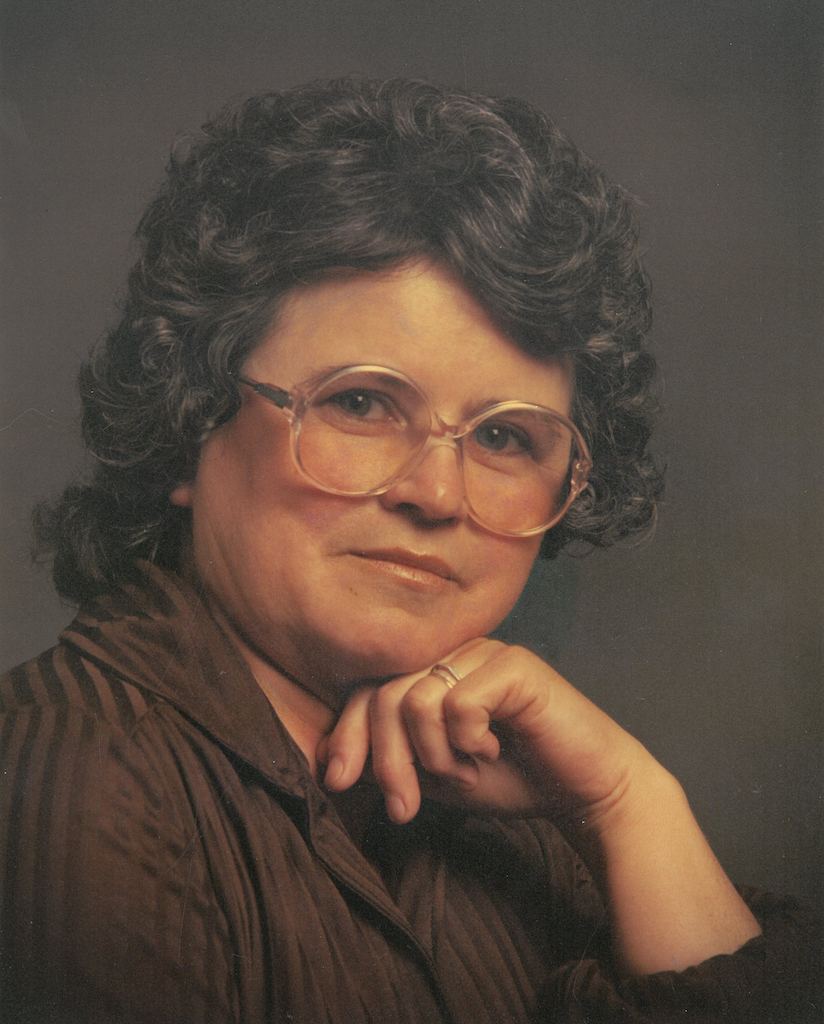 Mary Choban
On Monday January 29, 2023 Mary Choban (nee Kushniruk) of Two Hills, passed away at the age of 96 years.
Mary is survived by her loving daughter Belinda Choban of Edmonton, grandchildren Jade Choban of Tasmania, Australia and Nicholas Choban of Calgary, great grandchildren Layla and Faith Jones of Tasmania, Australia, brothers Nick Kushniruk (Vickie) and John Kushniruk (Mary), sister Rose Oneschuk (John d.), sister in-laws Olga Hnatiuk (Alex d.) and Effie Bossak (Eugene), brother in-law Orest Choban (Elsie) and numerous cousins, nieces, nephews, and friends.
Mary was predeceased by her loving husband Nicholas Choban, son Benny Choban, parents D'Metro and Annie (Bombak) Kushniruk, brother Mike Kushniruk, sister in-laws Stephanie Gorgichuk (John d.) and Jennie Arychuk (Eugene d.), brother in-laws Mike Choban, George Choban (Ann d.) and Steve Choban and in-laws William and Mary (Ruptash) Choban.
Mary was born into a pioneering family, was the oldest of five children and grew up on the family homestead in Ispas, north of Two Hills, Alberta.  She worked hard on the family homestead and in helping her mother with daily household duties while attending the Brinsley small country school.  Mary married Nick Choban and together they raised a family of two children in Kaleland.  After her husband passed away, Mary lived her senior years in Two Hills.
She was a very reserved person, expressed herself through the creativity of things she did and was very modest about her accomplishments. She was a good listener and was very respectful of others. Mary was a very caring and kind soul.
She was a self-taught skilled seamstress and dress designer and sewed many bridal party dresses as well as beautiful outfits for herself and others. She was always well groomed and looked her best in her tailored made cloths.  Mary was an excellent cook and the love she put into her cooking was the love she shared with her friends and family.  Her pumpkin chiffon pie was absolutely delicious. And when it came to carpentry or home renovations, Mary's structural creativity and skills with minimal tools were the envy of many men.  Her excellent problem-solving solutions and creative and innovative ideas enabled her to build anything she put her mind to doing. She had no trouble designing and finding materials to manipulate into creating functional structures or solving functional needs.  For example, she designed and built her own large storage shed which she desperately needed, and knocked down a wall to expand her kitchen, and designed and built a sewing machine cabinet suitable for her sewing needs, and created space inside a tiny bathroom for a cabinet inside the wall.   Mary also loved gardening which provided her and her family with plenty of vegetables for cooking and preserving. She loved flowers and grew exceptional beautiful gladiolas that were always timed to bloom for her August birthday.
Mary was devoted to all aspects of family life and although quiet and reserved, she loved socializing with family and friends.  She earned a life filled with faith, friendships, love and laughter plus many achievements.  She will live forever in our hearts.
A memorial service will be held on February 6, 2023 at 11 AM at the Ukrainian Greek Orthodox Church of St. Mary - Szypenitz District, a small country church located near Two Hills.
If friends so desire, memorial donations can be made directly to this Church.