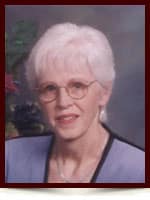 Mary Elizabeth Mackie (nee McDonald)
Mary Elizabeth Mackie (nee McDonald) died unexpectedly and peacefully, surrounded by her husband, children, and grandchildren on February, 20, 2015 at the age of 79.
Mary is survived by her husband, Robert Mackie of Westlock, (formerly of Edmonton) Alberta; children, Paula Paton (Richard), Rod Morrison, Bev Berentes (Steve), Lisa Murphy (Pat), Darin Morrison (Lisa), and Derek Morrison (Kathy); step children, Greg Mackie (Cindy), Brad Mackie (Grace) and Arlene Woidak (Kelly); grandchildren, Chris Paton (Brandy), Deanna Chavez (Eddie), Jill Godin (Shane), Jon Paton (Jen), Alexandrea Berentes (Carl), Tyler Berentes, Kara Murphy, Kyle Morrison, Tory Massey, Chase Massey, Kristen Murphy, Brady Massey, Keelan Morrison, Teagan Morrison, Emmalysse Morrison; great grandchildren, Joey Chavez, Lucas Chavez, Raena Paton, Londyn Godin and Avery Godin; siblings, Henrietta (Dolly) McDonald (Alexa), John McDonald (Liz), Jane Sinclair, and Robert McDonald (Sheila); and numerous nieces and nephews.
She is preceded in death by her parents Fred McDonald and Evelyn McDonald (nee Burns) and daughters Marilyn McDonald and Marlene Lamothe (nee Morrison).
The family would like to thank the doctors and staff at the Grey Nuns Emergency for their special care and support.
Celebration of Life
February 26, 2015, 3:00 P.M.
Ellerslie Baptist Church
10603 Ellerslie Road SW, Edmonton, Alberta
Memorial Donations
Heart and Stroke Foundations in Mary's honour
10985 124 St NW, Edmonton, AB T5M 0H9
Contact Information:  [wpseo_address oneline="1" show_state="0" show_email="0"]