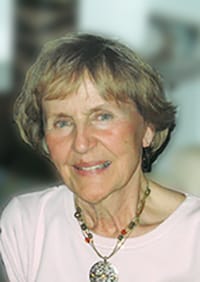 Mary Leverington
March 1935 to January 2019
On January 31, 2019 Mary Leverington passed away suddenly after complications arising from heart disease.
She is survived by her loving husband Bernie Lefebvre, Sister Rose Ludwick, nephew Ken Ludwick, nieces Debbie Trevitt(Bruce), Laurie Ludwick and several great nieces and nephews and one great grandniece. She is also survived by her special cat "Candy"
Mary was predeceased by her parents John & Helen Orlecki, as well as her first husband Don and her brother Bill
Mary was a top real estate salesperson with Canada Trust for over 20 years, allowing her to help many clients purchase their first homes and eventually some becoming good friends.
Mary met Bernie at a local Bridge club on New Year's Eve 2006. They soon become one of the top bridge teams and developed a loving partnership.
In keeping with her wishes, there will not be a formal service.
Donations may be made to the Mazankowski Alberta Heart Institute in memory of this lovely lady or the Edmonton Humane Society.