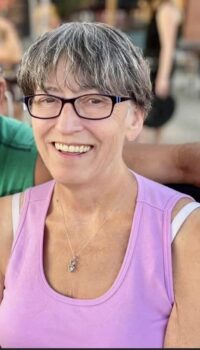 Mary Lynn Receveur Wiebe
October 1, 1962
-
December 19, 2021
We regret to announce that Mary Lynn Receveur Wiebe passed away on the evening of December 19 at the age of 59.
Mary Lynn grew up in Prince Albert, Saskatchewan. She moved to Winnipeg to get her university degree, then returned to Saskatchewan to work as a social worker. She married Curtis Wiebe in 1999 and settled in Warman where she enjoyed many happy years with her family.
Mary Lynn was known to everyone for her kindness, understanding and wisdom.  Her outward calm belied a fierce and loyal devotion to the people she loved.
She leaves behind a husband, two daughters, and many many friends and relatives. She was deeply loved and will be greatly missed.
A memorial celebration will be held in Saskatchewan at a later date.
The family asks that memorial donations be made in lieu of flowers to the Canadian Liver Foundation.