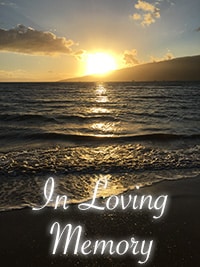 May 31, 1935 - April 19, 2019
May Krol (Mitchell) of Edmonton AB, passed away on April 19, 2019 at the young age of 83. May was a cancer survivor and endured a long battle with Parkinson's disease. May is survived by her children John (Helen) Krol, Linda (Mark) Abbott, Kathleen (Stephane) Stratichuk; Grandchildren Meghann (Chris) Boudreaux, Jennifer (Jarod) Stratichuk, Daniel (Sophie) Krol, Riley St-Cyr; her brother Bill Mitchell and many nieces.
May was predeceased by her loving husband Jan Krol, parents Hilda and Jack Mitchell, brother Ed Mitchell and sister Winnifred Mitchell.
A grave side memorial and interment will be held at Evergreen Memorial Gardens Saturday May 11, 2019 at 10:00 am