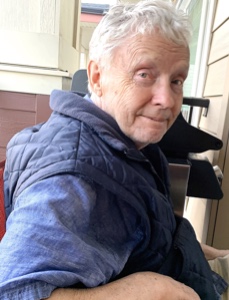 Mervin Oscar Youngren
July 26, 1942
-
December 5, 2022
We are heartbroken to announce the death of Mervin Youngren.
He passed away peacefully at the age of 80, surrounded by his family.
Mervin enjoyed creating folk art, painting, gardening and was always cracking a joke (he was the king of puns).
He leaves behind his loving wife Shirley Youngren, children Lisa Hassel, Jody Youngren (Aaron Kirkland), Jackie de Klerk (Derek de Klerk) and Jason Youngren along with grandchildren Ivy, Mayla, Lauren, Kamryn, Koen, Sybille and Delphine.
He is also survived by siblings Gord (Roswitha), Doug (Norma), Marlene (John) and Faith, and sister-in-law Catherine along with 16 nieces and nephews. He is predeceased by his brother Ken, sister Greta and parents Barry and Palma Youngren.
He took great joy in spending time with his children and grandchildren. One of his favourite pastimes was watching their various sporting events.
In lieu of flowers, please consider donating to Pilgrims Hospice Society. https://pilgrimshospice.com