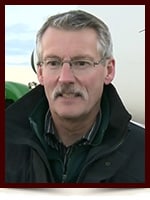 Michael Andrew Wilson
May 05, 1954 - April 18, 2017
Mike passed away peacefully on April 18, 2017, just shy of his 63rd birthday. He leaves behind a family who loved him deeply: Patty, his wife of almost 27 years; his brother John in Carievale, sister Susan in Lethbridge, and brother Tim (Nancy) in Nanaimo; nieces Audrey, Carly, Megan, Lorena (Melvyn), and Angela; nephew Austin; and great-nephew Lukas. Also loved and deeply missed by sister-in-law Verna (Myron) and brother-in-law Gerry (Roberta); as well as numerous friends and colleagues in aviation, aerobatic flying, hiking, scrambling, mountaineering, and outdoor pursuits of all kinds.
Mike's whole life was about growing and thriving, taking on challenges and reaching for more. He lived each day with purpose, inspired through example, and when it was time to go, he went. He never liked good-byes; we will honor his desire to have no funeral. Those of us who knew and loved this guy with the huge heart will remember and celebrate his life whenever we connect, through shared stories of memorable escapades, slogs in the backcountry, adventures in the skies, and cherished times together.
In lieu of flowers, please donate to an animal rescue of your choice. Mike always had a soft spot for cats and dogs.