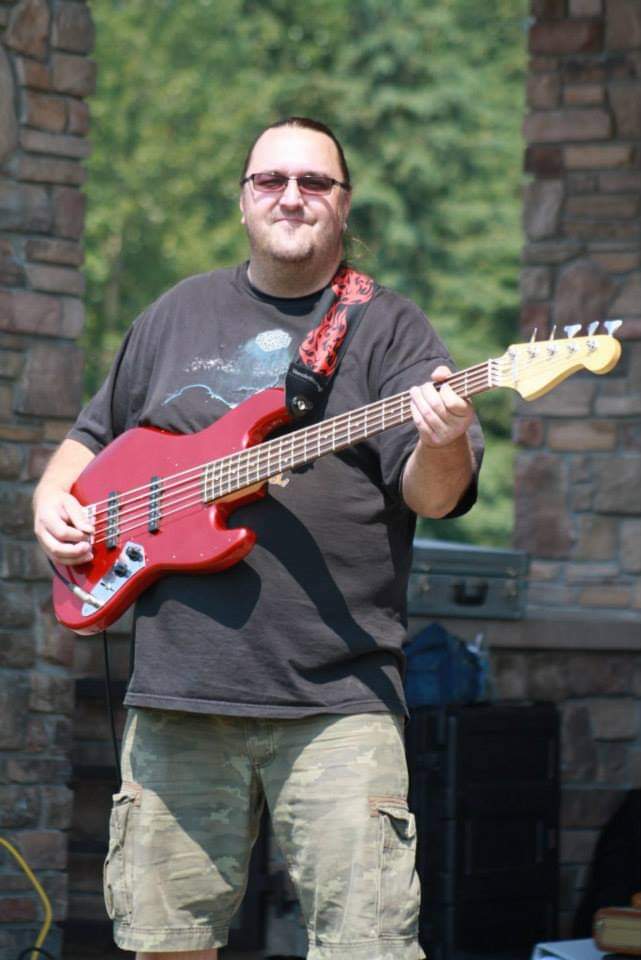 Michael Lawrence Handford
May 16, 1970
-
July 23, 2021
On July 23, 2021 at 1:11 pm, our cherished husband, father, son, brother, uncle and friend, Michael Lawrence Handford transcended this existence for the next.
Mike was an intelligent, loving soul with a brilliant mind for musical trivia, an extreme love of fishing and fly tying, the ability to keep laughter ever present and an uncanny ability to make awkward comments tongue-in-cheek to keep us on our toes!
Music was his first love and he exhibited advanced ability on almost every instrument he touched. Guitar and Bass Guitar were his main instruments by which he expressed himself. Mike's vocal ability topped most. He could punch out a powerful rock/metal song or could that melt your heart with a beautiful, crooner type tune. He could tell a powerful story with an east-coast song such as the Mary Ellen Carter by Stan Rogers; which was a favorite to many of us.
Mike was extremely kind, generous and loving to everyone whom he encountered. He treated everyone as though they were family. He helped many individuals.
Mike was the BEST hugger around. He hugged everyone. So many commented on the comfort brought about by these big, long, warm hugs that would envelope you.
Each one of us have so many beautiful memories of this gentle, loving bear of a man. Please feel free to leave comments of those memories on his Facebook page or on the Trinity Funeral Website.
His parents Bill and Millie penned a beautiful poem to share with you all:
"Deep in Mom and Dad's hearts your memory is kept, To love and cherish and never forget. You left us beautiful memories son, that often make us cry, and the love that's in our hearts, no millionaire could buy!"
We love you Mikey! You have left a large hole in our hearts.
Celebrations of Life will be held at a later date. One will be privately with family and a second will be a musical celebration in his memory to be held in or near Edson. Details to be announced at a later date.
A musical scholarship is being set up in Mike's name to help a student attain their dream of being a musician. Donations are appreciated.
If you wish to donate for this purpose, please donate on Mike's gofundme page specifying you would like the donation to go towards the scholarship. In the near future, a page will be set up for this specifically.
Continued support for Mike's family is likewise appreciated.