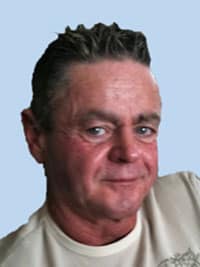 Michael Marsan
On December 22, 2018 Michael Marsan of Edmonton passed away suddenly and unexpectedly at the age of 61 years.
Left to cherish his memory are his 3 daughters Christina, Britney (Peter) and Nicole, their mother Debbie, 4 grandchildren Taya, Avery, Nisa and Ceanna, his father Fernand, his sister Diane (Peter), his brother Brian (Terri) as well as numerous relatives and many, many dear friends. He was predeceased by his mother Christina, and his sister Debbie.
Michael, know to most as Mike, was born on September 1st, 1957 in St.Catharines Ontairo. He spent much of his early life in Peterborough before moving on to Alberta and settling in Edmonton where he started his family. Mike had a laugh that was larger than life, he was an excellent cook and was always singing as he went about his day. He worked as a plumber for many years before progressing as a pipefitter and steamfitter. He was a devoted father who would do anything for his children, he was a great listener and had compassion for those in need. He will be deeply missed by all who were lucky enough to have known him.
Celebration of Life
10:00AM Sunday January 6, 2019
Trinity Funeral Home
10530-116 Street Edmonton, AB