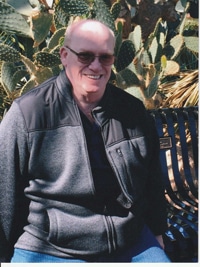 Michael (Mike) Charles McGill
It is with heavy hearts and profound sadness that the family announce the passing of Michael Charles McGill on July 26, 2020.
Mike is survived by his loving wife Kim, daughters Theresa, Nicole and Landice, grandchildren Laila, Devin, Italia, Isabella, Nashville, Decia and Bodhi, great grandchildren Heather and Jeremy, his mother Agnes, sisters Agnes, Mary, Margaret, brothers James and Charlie. He was predeceased by his father Michael Sr. in 1980.
Mike was born on September 8, 1957 to Agnes and Michael McGill in Glasgow Scotland. His family moved to Canada when he was almost 10 years old. He grew up in North Edmonton and had many friends.
Mike spent his entire career in the transportation industry, working for various companies in different positions over the years.
He married Kim in 1986 and they spent most of their married life in their current home in Newton. Mike took great pride in his home and yard.
For many years Mike and Kim had a lot at Lake Isle and they enjoyed many weekends camping in their trailer. Mike loved to play cards and loved winning even more (which he did quite often).
Mike had the biggest heart and loved his family and friends more than anything, his laughter was contagious, he always had a little twinkle in his eye and that smirk on his lips. He will be sorrowfully missed.