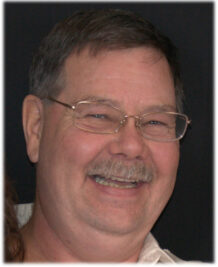 Michael Peterson
September 27, 1948
-
February 12, 2022
It is with a heavy heart that the family of Michael Peterson of Edmonton, Alberta announces his passing on February 12, 2022. Mike passed peacefully in his sleep at the age of 73. As always, he was not wearing his teeth, and will be cremated sans dentures. Although there will be no service, we will be gathering at a later date to celebrate the laughter and love he brought to all of us.
An avid outdoorsman and a hunting buddy to many friends and family, he was especially close to his in -laws and will be greatly missed. He is most likely playing cards with Bernard, Paulette and Evelyn. Mike loved his time spent at Fork Lake. His grandchildren were his pride and joy. He loved his nieces and nephews and was always happy to see them. In the last year many friends and family stopped in to visit him at home. We wish to thank you. Those visits filled his heart.
Mike is survived by his loving wife of 52 years Therese Peterson, son Keith Peterson, and daughter Cheryl Darling (Chad); five grandchildren, Justin Rempel (Bernie), Dalton Mandeville (Chad), Michael Vallée (Cheryl) , Emily Vallée (Cheryl), Anthony Lott-Darling (Cheryl); and siblings, Denise Kratky, Patrick Peterson, and Dave Peterson (Brenda).
He is predeceased by his parents, Reinert and Daisy Peterson; his son, Bernard Peterson; sisters Leslie Hunt and Andrea Nelson; and parents in law, Hector and Blanche Marchand.
In lieu of flowers, please consider a donation to Haying in the 30' Cancer Support Society as this charity was near and dear to his heart. https://www.hayinginthe30s.com/