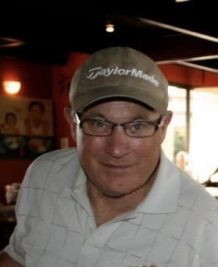 Mike Tanasiuk
It is with great sadness that we announce the passing of Mike Tanasiuk on September 24th, 2020 at the age of 71.
Before retiring, Mike was a paramedic with the city of Edmonton for over 35 years. He was highly regarded by his coworkers and has brought comfort and help to thousands of his patients over his years on the job. He enjoyed golf and looked forward to his Sunday coffee dates with his friends. Mike was a family man and he loved grandchildren more than anything.
Mike is predeceased by his partner, Darlene Kalynchuk, his father, Bill Tanasiuk and his Brother, Alex Tanasiuk.
He is survived by his step-daughter Dawn (Mark), step-son Chad (Darcy) and his grandchildren Maya and Pierce. He is also survived by his mother Helen, bother Peter (Gloria), sister Violet (Bam), Nieces Shelly (Bret), Joanne(Jamie) and his great niece Jayde.
Due to current restrictions the family has decided to not hold a formal service at this time.