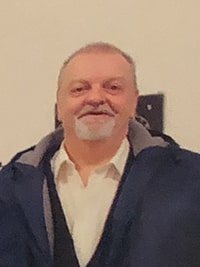 Murray David Clarke
Murray David Clarke was born on April 16, 1960 in Lewisporte Newfoundland.  He moved to Happy Valley Labrador in 1969 with his family where he continued and finished his education.
He joined the Royal Canadian Navy in 1977 where he traveled the world until 1981 when he moved to Saskatchewan to be with his family.
He moved to Edmonton Alberta in 1992 where he resided until the time of his passing.
He peacefully passed away on Friday September 13, 2019.
He leaves to mourn his brother Hayward, sister Juanita and his nephew Eugene as well as many family and friends.
He was predeceased by his parents Raymond and Shirley, and his brother Eugene and Carson.
Murray will be deeply and sadly missed by his family and friends.
He was a loving, caring and giving man. A stand-up guy.