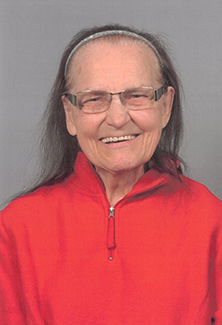 Nellie Soloview
It is with great sadness we announce the passing of Nellie Soloview on Friday, October 15, 2021.
She passed away peacefully at the University of Alberta Hospital after a short stay.
All who were close to Nellie were blessed by her presence, strength and level of caring.
A Funeral Service for Nellie will take place on Wednesday, October 27, 2021 at 10:00 am at Trinity Funeral Home. Covid Restrictions will be in effect.
Nellie will be laid to rest in the Athabasca Cemetery following the Funeral Service. Those who wish to be in attendance for the interment may meet at the Athabasca Cemetery, Athabasca, Alberta, at 2:00 pm.
A special thank you to all of the staff who supported Nellie along her life's journey.