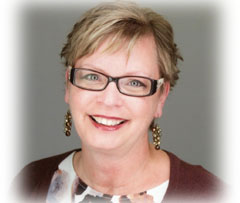 Norma Whittle
On September 10, 2020 Norma Whittle went home to be with her friend and Saviour Jesus Christ after a battle with cancer.
Norma Burrows was born in March 1969 in Calgary to Dave and Audrey and became the little sister to Nadine and Neil.
Growing up in the Brentwood area of Calgary she attend Brentwood Elementary school and enjoyed many different activities as a child such as piano lessons, swimming lessons, Pioneer Girls club, playing barbies and bike riding with friends.  There were always many family gatherings with both sides of the family, including birthdays, Christmas, Grey Cup and just about any other excuse for a gathering.
The family enjoyed camping together and many weekends were spent in Radium and two memorable camping road trips to California.  The family cabin was built at Pine Lake and many weekends were spent there with her best friend Sonia Luft.
At age 10 she was diagnosed with Type 1 diabetes and two weeks in hospital and a new life started with a life altering illness. One that shaped but never defined her life.
Already a deep love of Camp was beginning to emerge and Diabetic Camp became a perfect transition to normalcy during the early year of her diagnosis.  In grade 5 she started going regularly to Gull Lake Camp which would turn into a life long love.
Junior High was Senator Patrick Burns where she joined band playing the clarinet and met a new friend Carolyn Machell.   She became very involved in the church youth group, loved shopping and hanging out with friends like most other teenage girls.  She took regular trips to Coeur d'Alene, ID and Spokane, WA with her parents and her friend Sonia.  Summers always included Gull Lake
High School was William Aberhart where she graduated in 1987.  Her friends shifted and she became "besties" with Carolyn Machell.   They spent endless hours at her house and twice a week visits to Lloyd's Rollercade (that is a roller skating rink with music for all you young people) where she hung out with her friends Steve and Colin Grant.  Carolyn and Norma loved to sing and they spent many hours together practicing and then performing at various events.
Gull Lake took on a bigger role in her life and she attended leadership training and then as many extra weeks as she could during the summer at what became her home away from home.  It was here she made lifelong friends and it was the place that would make some of the biggest impacts in her life.  At camp she began to see that a real relationship with Jesus as different than religion and just attending church and that change shaped the rest of her life.
After graduation she applied to SAIT but did not get in so she attended North American Baptist College in Edmonton (now Taylor Seminary).  She continued on her spiritual journey and began to develop as a young woman.  Of course she was able to deeply connect with people and made life long friends from her year there.
She applied again and was accepted to the Nuclear Medicine Technologist program at SAIT.  After her schooling portion she moved to Edmonton to complete her practicum.   Norma confessed academics were not her strong suit and without the encouragement of her parents and her instructors she would have quit but she pressed on.  By the end she won the patient care award and would go on to have a 30 year career in the field.  As many will attest, it was her patient care skills that made her an excellent technologist and all were lucky to have such a compassionate and competent technologist in their midst.  She spend the first ten years of her career at the Royal Alexandra hospital then the HYS center with Medical Imaging Consultants then the last 15 years at Insight Medical Imaging in the Meadowlark facility and most of those years were spent specifically in the cardiac lab.
After alternating years of living in Edmonton Norma started her new position at the Royal Alexandra in the fall of 1990 at the same time Brian Whittle relocated for work.   They were introduced through their now mutual friend Steve Grant and the three began to hang out together.  Soon both Norma and Brian realized that this person was "the one" and in December 1991 Brian proposed and they were married in June 1992.   For the first two years Brian attended NAIT while Norma worked.  They both served as volunteer youth leaders with their friend Steve who had begun his first ministry position.  It was how they were introduced to Laurier Heights Baptist Church which they attended for the next 30 years.
During her years at LHBC Norma took on many different roles from youth leader to Sunday School teacher, Gull Lake representative, coffee server, missions committee member and chair, communion service, intercessor prayer team, Elders board and, of course, singing on numerous teams as well as leading worship teams.   She also led and was part of numerous mission trips to Bolivia.
They moved into a house in the West end of Edmonton in 1994 and she would live in the same neighbourhood for the next 26 years.  While she didn't care for house cleaning she was the consummate host and interior decorator, constantly updating the look through painting (Brian did all the painting-she chose colours) accent pieces and art work.   Home was where you raised a family and where you entertained family and friends and she was often hosting parties far too large for the house.
Early in her marriage Norma experience her first setback when she realized she had undiagnosable infertility.  After mourning the loss briefly she regrouped and turned her attention to adoption, determined to have a family.  In Oct 1997 she welcome Matthew into her life and then Sarah in January 2020.   She loved being a mother with all of the keepsakes and dresses and parties that mothers create.
In 2003 she experienced the next setback when she noticed a lump in her throat which would later turn out to be thyroid cancer.   After two surgeries and radioactive treatment she was confident in the treatment and continued working part time, being a full time mother and remaining actively involved at church.  Through it all she didn't complain and remained a supportive mother, wife and friend to many.
In 2008 Norma was able to go to Bolivia as part of a new partnership with her church.  She immediately fell in love with the people and the country and in 2009 the family moved to Bolivia to complete a one year commitment as volunteers in the Casa de la Amistad project.  It was truly the highlight of her life and she was never more alive working with the kids in the project and being part of the community there.  Of course she made life long friends with whom she stayed connected as was her way.
Upon returning Norma wanted to branch out in her singing skills so she joined the St. Alberta Singers and began a 10 year relationship of song and friendship.  Not knowing any better she signed up for the womens voices and the main choir and later tried her hand at musical theatre through the Acting Out Musical Theatre group.   At her peak she was memorizing 25 pieces of music a semester, chorus songs for theatre, her spoken and lines and she still continued to sing with the worship team at church.  If you asked her choir member said she also knew their parts as well!! She was ALWAYS singing and she loved it!!.  She never considered it a chore but a privilege to sing with friends and, very often, she was moved to tears but a touching song that resonated with her heart.  As with everywhere she went, she made life long friends who she supported and supported her.  In her final months SASG was a huge emotional support, despite Covid, and touched her heart with the amazing generosity and friendship.
In 2017, Norma noticed as lump in her breast and quickly realized it was cancer.  The prognosis was very good as it was caught early.  Undaunted she committed to beating it while making the journey a spiritual one as well.   She travelled to Italy and Spain for her 25th wedding anniversary between surgery and chemotherapy and went on vacation between chemo and radiation.   All while supporting friends and staying involved and singing at church.   Her courage and positivity was inspirational all who knew her.
In late December 2019 Norma's final setback arrived.  She was experiencing chronic back pain that was quickly diagnosed as being metastasized breast cancer which has spread to the liver.   The breast cancer had returned.  Without complaint and with unspeakable courage she went through radiation then chemotherapy until it was clear the cancer was winning.   In her final months she was still able to return one last time to her happy places, camping in the mountains near Hinton, at Slave Lake and finally on the beach in Penticton.  She remained positive and rarely complained through the whole process and was a beacon of light displaying her faith and positivity to all she knew.  She proudly went home to glory not defeated by Diabetes, infertility or Thyroid cancer and she remained joyful, confident in her faith and surrounded by a huge assembly of friends and family who prayed her home.
Norma leaves to grieve her loss; her husband Brian, and children Matthew and Sarah.   Her parents David and Audrey Burrows, sister Nadine Drew (Steve), brother Neil Burrows (Rosanne), numerous nieces and nephews and great nieces, cousins, aunts and uncles from the Burrows family.   From the Whittle family, her father in law Arthur Patzer, brothers in law David Whittle (Shelley), Sheldon Patzer (Claudine), Greg Patzer (Karla) and sisters in law Carol Baldwin (Ryan) and Rhonda Teichroeb (Murray) and countless nieces and nephews and great nieces and nephews.   She was dearly loved by all.
There will be a Celebration of Life service at Gull Lake Camp on Sunday September 20 at 2pm.  Information for registration will be through the website at Gull Lake Centre (gulllakecentre.ca)  Due to Covid attendance is limited with priority given to family first and registration is required.
The event will be live streamed with future playback available.  Information on live streaming will be on Facebook.
In lieu of flowers please consider donations to two causes near to Norma's heart, Gull Lake Camp (see website above) and Cancer research.  This Sunday, September 20, is the 40th anniversary of the Terry Fox run so please consider supporting cancer research or Gull Lake Camp in her honour.