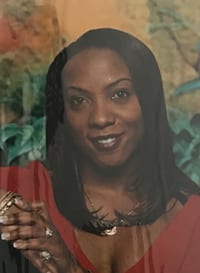 Opal Lorraine Plummer
On January 19, 2018 Opal Plummer passed away peacefully with her mother by her side after a short battle with cancer.
Opal will be lovingly remembered by her mother Carmen, father Lebert, numerous aunts, uncles, relatives, coworkers and close friends.
A Funeral Service for Opal will be held on Friday February 2, 2018 from 7:00pm – 9:00 pm with a Celebration of Life being held on Sunday February 4, 2018 at 3:00 pm at Berean Church of God, 13020 114 Street, Edmonton.
In lieu of flowers, donations can be made to the Cross Cancer Institute, 11560 University Avenue, Edmonton, or to the Berean Church of God Women's group, 13020 114 Street, Edmonton.