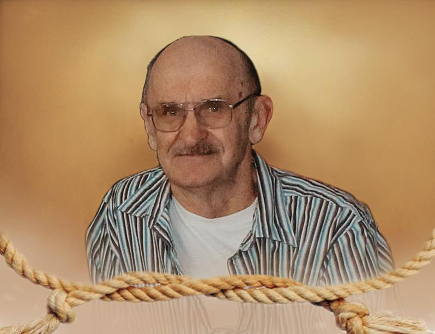 Orest Wirstiuk
April 6, 1946
-
June 1, 2023
It is with great sadness that the family of Orest Wirstiuk announce his passing on June 1, 2023 
He is survived by his loving children; Tracy (Marjie) Wirstiuk of Tomahawk, Darcie (Robert) Steffler of Onoway, Jason Wirstiuk of Drayton Valley, 10 grandchildren; Brandon Hofmann, Danielle (Andrew) Suelzle, Chaylene (Randy) Costa, Taylor (Haiden) Moody, Logan, Lane (Sarah) and Amanda Steffler, Nathan, Cohen and Lily Wirstiuk,  7 great grandchildren, loving sisters and numerous other family members.  He was predeceased by his father and mother Nikolaj and Antonina and his wife of 55 years, Hazel Wirstiuk. 
Born at Horen, AB April 6, 1946 with his twin sister, Orest was the second of four children. He was raised on the family farm in Tomahawk, and started working for the Canadian National Railway before he was 18 where he worked his way to become the Evansburg Signal Maintainer. We remember stories he told of living above the convenience store in Wildwood. He was known in his younger years for his fancy car with loud speakers. 
He met Mom on a blind date set up by his cousin and they were married in June 1968. They lived in Edmonton then in Evansburg as they built their family before they moved to Tomahawk and took over the family farm. Mom and Dad used to go to dances at Jackpine Hall where he would become the life of the party. Us kids remember them teaching us how to dance at weddings. 
Building the farm is where Orest found his passion. Branding parties with the neighbors, picnics in the field during haying season, and calves in the back entrance of the house in February are some of the memories we treasure. Dad was always looking for ways to have fun and try something new like our first trike. Hauling 8 bales on the truck was never good enough, he needed to rig up a 30ft trailer behind to haul more. His ambition in the farm showed as he was always looking for something bigger, faster and more efficient. 
Dad used to crank the music on the stereo and dance his way into the kitchen where he would grab Mom for a swing. Grandkids remember listening to CFCW riding in the back of the truck for trips to town. Ukrainian hour was always turned up on Sunday nights.
In his later years as the MS took over, he would provide guidance as he watched us through the kitchen window tackling the farming activities. His daily walks at places like the Omniplex kept him going and he was always trying to plan his next adventure with the ladies from Honeybee. He enjoyed watching hockey and baseball on TV as well as game shows and recorded concerts. He always had snacks by his chair to tide him over. We remember the road trips to get out of the house and check out what is going on everywhere. Sunday "church" (casino trips) and coffee at Timmy's stand out to all. As well as his love for orange cats and high-fives. 
After mom's passing the family got together and took Dad for a trip out to the pasture and a picnic. We will forever treasure his last tour of the farm. 
The family wishes to note that a celebration of life will be announced at a later date.  For those interested, donations may be made to the MS Society.
Grateful thanks to the doctors, nurses and staff of Winters Pharmacy, Honeybee Home Care, and the Good Samaritan Society in Evansburg and places like the Omniplex.