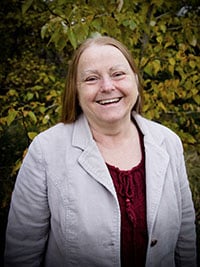 Pamela Jessie Susan Spence-Thomas
It is with deep sorrow and heart ache that we announce the passing of our beloved Mother, Pamela Jessie Susan Spence-Thomas. Pam unexpectedly passed away in the loving arms of her daughters Rachel and Tracy, just after 11am on February 15, 2021 in Edmonton, Alberta. She left her earthly tent and went to sleep in her Messiah, Jesus, at the age of 72.
We will be holding a private Funeral Service on Thursday, February 25, 2021 at 10am at St. Paul's Anglican Church in Edmonton. Due to Covid restrictions, the service is not open to the public. However, we invite everyone to attend the the service online via the livestream at St. Paul's YouTube channel. Click on this link at 10am MST, and you will find the livestream video here:
https://www.youtube.com/channel/UCmVJWaHMS5fR9wAPhQpFkJg.
We will also be holding a private graveside service at 1pm the same day at the Millwoods Community Church Cemetery in Edmonton.
Pam was born to Roy and Lucille Spence in Middlesbrough, North Yorkshire, England on June 4, 1948, and emigrated to Canada in 1952 with her parents at the age of four. They settled in Swift Current, Saskatchewan, where Lucille had lived and where Pam grew up. In 1966 she graduated from O. M. Irwin Collegiate Institute, and moved to Saskatoon to attend the University of Saskatchewan. She earned a B.Ed, with a major in theatre.
Pam married her former husband Ray Thomas in 1969. After university, they moved to Duncan, BC on Vancouver Island where Pam secured her first teaching job at Quamichan Junior High School, teaching Art. She later taught weaving and pottery in the Vancouver area. The family moved to Edmonton, Alberta in 1977, where Pam spent the rest of her life.
In Edmonton, Pam was a teacher of special needs students in inner-city schools. She was also greatly involved in many churches, including St. David's Anglican Church, St. Paul's Anglican Church, Harvest Vineyard Church, First Baptist Church, Evangel Pentecostal Church, Hillview Baptist church, Joseph's Storehouse and others—and was involved in numerous ministries and ministry events across North America.
Pam was an awesome artist, an avid gardener, a friend to everyone, and a person who loved well. She was an incredible mother and grandmother—family was her top priority. She was extremely generous, cared for the homeless and broken, and opened her home to many individuals and families in need. One of her greatest accomplishments was helping bring reconciliation and healing to the First Peoples of Canada and the USA, a ministry that spanned many years.
Pam was a spiritual mother to many individuals, and was well loved by everyone who knew her. She gave the best hugs in the world, and was one of the most passionate people on the planet. Her heart was always full of love for everyone she met, and she was truly unique in every way. She was a warrior, a fighter, and stood for truth, justice, and unconditional love. Her faith in Jesus was one of the hallmarks of her life, and she inspired many people to believe in the Lord, with all their hearts.
Pam is survived by her son Brian and daughter-in-law Veronica, and their son Brian Jr.; her daughter Rachel and son-in-law Martyn Laurin, and their son Quinn; and her daughter Tracy and son-in-law Julian Fletcher. Pam was predeceased by her father, Roy Spence, in 2014 and her mother, Lucille (Keeler) Spence, in 2008.
Pam will be dearly missed and always remembered by family and friends.
The family thanks you sincerely for sharing their sorrow. Your thoughtfulness and support is appreciated and will always be remembered. Unfortunately, due to Covid restrictions, we are unable to host a funeral reception at this time. We will host a Celebration of Life service and reception once Covid restrictions are lifted.
We welcome any financial gifts to help offset the medical and private caregiver debts that arose during Pam's severe illness. To make a donation, please contact the family directly.