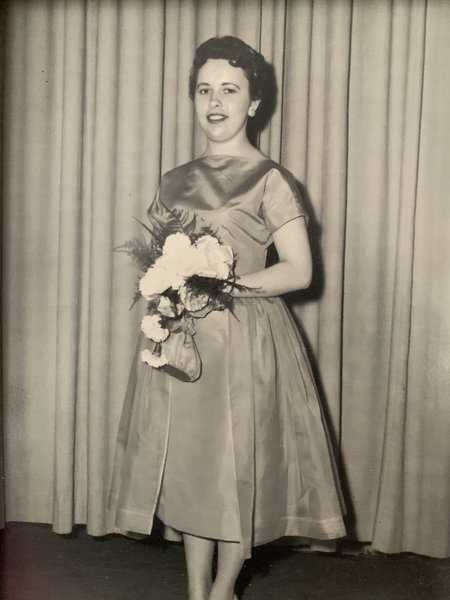 Patricia Rita Lavallee
Suddenly and unexpectedly, on the evening of May 8, 2019, our beloved Mother and Grandmother, Patricia (Pat, Auntie Pat, Grandma Pat) was taken from us, far too soon.
Survived by her loving husband of 56 years, Henri, as well as her son, Guy, his wife Tammy, and grandkids Kadance and Kale, not to mention sisters, nieces & nephews, and friends scattered across 3 provinces, to know Pat was to love her.
Born in Winnipeg on July 30, 1940, she grew up in St. Boniface, where she met Henri. They married in 1962, and they lived, worked, and raised their family in Winnipeg. Pat worked for many years at the St. Boniface Clinic, a job she loved, before retiring to stay at home. Years later, they moved to Alberta to be closer to their son and his family, and never looked back.
Pat was a child at heart, in the truest sense of the word. She loved her stuffed animals, knick knacks, dolls, figurines, and other assorted collectibles that she had amassed over the years. Even though she and Henri moved to more than a few different apartments (and cities!) within Manitoba and Alberta over the years, she always had a knack for making a new place feel like 'home' as soon as they had settled in.
Devout in her faith, she spent countless hours reading and journaling, always striving to learn and grow as a person. Self-improvement was her middle name, as she was always trying to be the best person she could be.
She loved lunch or dinner out at Moxie's with her son - it was always an opportunity to have 'heart to heart' talks and catch up, offering a reprieve from the busy-ness of everyday life. She also loved to spend time with the grandkids - whether it was for a few hours, or for an overnight visit, she could play games with them for hours (*and she wouldn't "let them" win!).
Christmas was just about her favourite time of the year, and she cherished the days when she could go on separate shopping excursions with her son AND daughter-in-law, taking the opportunity to spoil her grandkids and spend time with the people she loved so much. Her apartment was always decorated to the nines with Christmas decor, and her ability to make Christmas presents almost 'un-openable', through a strategic combination of scotch tape and stickers, was legendary.
Her presence at every family gathering, barbecue, birthday, holiday, and more will be missed by all of us who were lucky enough to call her Wife, Mom, Grandma, or Auntie.
A private memorial is planned for Winnipeg later this summer.